North Pole #48, Scene #02
Scene Info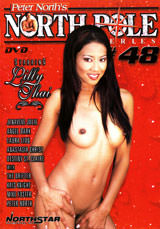 North Pole #48, Scene #02
Updated : 2006-12-05

|

Length : 00:24:31

|

Size : 224 MB

|

Images : 90

|

Views : 26705
Peter gets lost in the streets of Prague. Anastasia Christ & Lauren Lion steer him in the right direction. That direction ends up being inside their dripping pussies. I wish girls would fuck me everytime I got lost. Peter gets to enjoy two 10/10's at once. What kind of euro sluts would they be if they didn't invite Peter to enjoy their tight ass holes. It is a European custom Peter has grown accustomed to. These two sex machines get cooled off with a blast from his hose after a romp Peter will never forget.
Laura Lion - Related Scenes
Anastasia Christ - Related Scenes
Peter North - Related Scenes

WANT TO RECEIVE FREE CONTENT AND PROMO OFFERS FROM PETER NORTH?