North Pole #40, Scene #05
Scene Info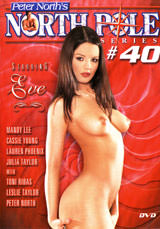 North Pole #40, Scene #05
Updated : 2006-12-05

|

Length : 00:25:02

|

Size : 229 MB

|

Images : 46

|

Views : 10291
Peter plays the part of a boyfriend who can't afford a ring for his smoking hot girl, Lauren Phoenix. She gets annoyed but figures he can make it up to her in another way. Peter starts eating her pussy making it so wet and ready for his thick member. He hits that pussy so well that she forgets all about the ring and is happy just having his cock. True love is so hard to find but when you are as hard as Peter, it finds you.
Lauren Phoenix - Related Scenes
Peter North - Related Scenes

WANT TO RECEIVE FREE CONTENT AND PROMO OFFERS FROM PETER NORTH?