North Pole #25, Scene #01
Scene Info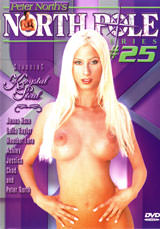 North Pole #25, Scene #01
Updated : 2006-12-05

|

Length : 00:17:07

|

Size : 157 MB

|

Images : 51

|

Views : 22674
Peter wants to impress Jenna Haze, so he brings her to his pal's house. Jenna is impressed. He mentions how he uses it for special occasions. What could be more special than fucking Jenna Haze bareback and plastering her face with globs of goop. I hope, for his friend's sake, that he washes the sheets.
Jenna Haze - Related Scenes

Peter North - Related Scenes

WANT TO RECEIVE FREE CONTENT AND PROMO OFFERS FROM PETER NORTH?