Scene Info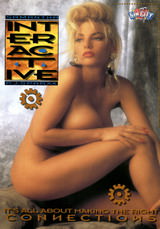 Interactive, Scene #02
Updated : 2009-05-18

|

Length : 00:13:40

|

Size : 137 MB

|

Images : 21

|

Views : 73911
Peter continues his role in this video and this time he's determined to go out with the beautiful secretery at the date service. She offers him another chance with another woman and she tells him that if he's not still totally satisfied, she will finally date him. What a chance! Waiting for Britt Morgan in a hotel room, he asks himself if he really wants to be there... As he's going to leave, she enters and... it convinces Peter to stay. No time to lose! She removes his pants and starts to suck him like a hungry girl. Peter feels her love for dicks. She's talented but it's clear she loves it also! Then she goes on top and rides him with passion. She enjoys having Peter's big cock inside of her and it gives her a big smile on her face. Finally, she has to cover her lips with his hot semen to conclude this beautiful day.
Britt Morgan - Related Scenes

Peter North - Related Scenes

WANT TO RECEIVE FREE CONTENT AND PROMO OFFERS FROM PETER NORTH?