Scene Info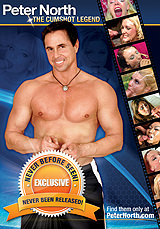 Bobby Eden, Scene #01
Updated : 2009-07-20

|

Length : 00:22:27

|

Size : 226 MB

|

Images : 45

|

Views : 19647
What amazing moment Peter Had with this horny babe named Bobby Eden. The way she sucks cock and the way she takes that hard cock is just amazing. She started giving Peter North an outstanding blowjob and once she got that cock hard enough; she just put it in her wet pussy. What a lucky man Peter North is. At the end, he just thanks her with an incredible load of cum all over her face..
Bobbi Eden - Related Scenes
Peter North - Related Scenes

WANT TO RECEIVE FREE CONTENT AND PROMO OFFERS FROM PETER NORTH?